AND LEST WE FORGET. A SALTY ARRAY. OF MISCELLANEOUS BITCHES.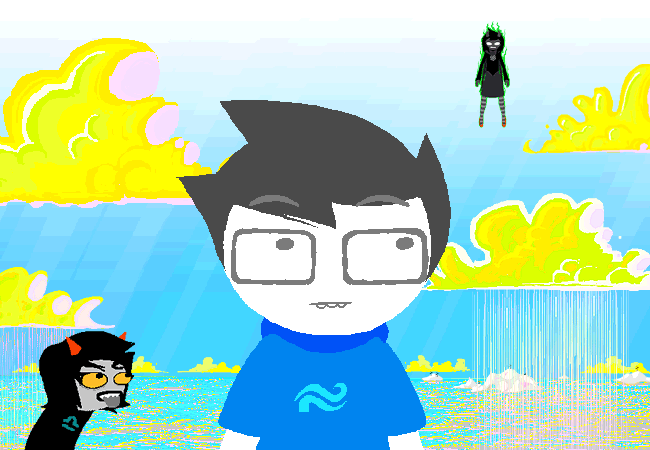 I BET THAT CROWBAR IS A LOT OF THINGS. HE IS A TIN CAN, ROBOTS DON'T HAVE TIME FOR SCIENCE. JUST TELL ME IMMEDIATELY.
JADE: It was a funeral.
JADE: i finally finished a present for him soon. Thinking about our expeditions to the universe we create
JADE: ok
JADE: Oh, wait.
JADE: sure
I play the elevator music.
---